OSLC Events…All Are Welcome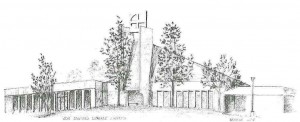 Looking into the Future
What: Light Brunch & Conversation
As we look to the future, we are looking to have a congregational conversation to see what different ideas all our members have. Two members of the Leadership Team will be at the Bagne's to take notes. At the end all comment/ideas will be complied and shared in the ECHOES with all members. Our hope is that a small group setting, in a home, will generate free-flowing discussion on the future. Every member's input is important and valued, please join us. Sign-up sheets are on the bulletin board next to the water fountain.
Where: Scott & Joyce Bagne's, 1405 21st Ave NE
Left out of the church parking lot onto Viola Rd. As you start down the hill make a left turn into Parkwood Hills. At the first intersection, turn right, take the first left and the next right (21st Ave) go about 3 blocks. We are on the right-hand side.
When: Feb. 16 & 23, Mar. 2,9, &16…please sign-up
Time: 9am—10:30am (Education Hour)