"Welcome one another, therefore, just as Christ has welcomed you, to the glory of God." Romans 15:7
We welcome new visitors and old friends, long-time Lutherans, Christians from every tradition, and people new to faith. To those who have no church home, want to follow Christ, have doubts, do not believe, you are welcome here. Regardless of age, color, culture, sexual orientation, gender identity, socioeconomic status, marital status, abilities or challenges, join us, you are welcome here.
You are welcome to worship, to celebrate and sorrow, to rejoice and recover. This is a place where lives are made new.
Rally Sunday
September 13, 2015
Congregational Event
This year's Rally Sunday will include a welcoming time for our new neighbors, Rochester's #2 Fire Station! Firemen will be joining us for brunch and fellowship. The Sunday school team will be helping children of all ages to write prayer cards and draw pictures for the firemen to take back to the fire station. We want to foster positive neighborhood relationships and pray for their safety and the safety of those they serve every day.
And we will have a special treat this year! Travis Jorde and his ice cream-making John Deere tractor will provide our sweet dessert. Tony and Diane Dunbar will be manning the outside ice sundae bar including tasty toppings and an assortment of sprinkles!
We hope you will come and join us on this special day dedicated to our Sunday school program, welcoming old and new members of our congregation and our neighbors to this time of fellowship! Bring your friends!
Schedule:
9:00 am – Brunch with congregation and the fire fighters
9:30 am – Intergenerational time for writing prayer cards and making pictures for the fire station. Learning to be a good neighbor!
10:00 am – Ice cream sundaes made outside, with Travis's tractor making magic happen.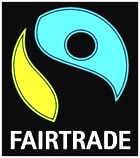 THE FAIR TRADE MARKET
Saturday, October 3, 2015 8am—4pm
Sunday, October 4, 2015 9am—2pm
The 2015 Fair Trade Market will feature high quality hand-made crafts and foods from around the world. With every purchase of Fair Trade products, you provide income, dignity, and hope to the artisans and their families. Literacy education, nutrition, health care, and the building of safe water wells become possible when families are able to sustain themselves and improve their communities.
No pricing markups are made by our team. All proceeds return to those producing the products and their representative organizations. This is an excellent time to complete your holiday shopping with unique one-of-a-kind gifts, while providing hope and a future for many women and families in underdeveloped nations.
First-time vendors this year include sustainability driven Mira and socially responsible Eternal Threads.
Returning favorites include: DZI, Asante, Earth Divas, Education & More, Ten Thousand Villages, Ganesh Himel Trading, Women of Hope, SERRV International, Kado Boutique, Equal Exchange coffee and tea, Divine Chocolates, Women's Bean Project, Baskets of Africa, and more.
COME EARLY FOR THE BEST SELECTION.
Credit cards are accepted!
Want to help at the Market? Click the Market Volunteer link below to sign-up.