OSLC Events…All Are Welcome
September 21
September 21 is this year's golf outing for Our Savior's, at Willow Creek Golf Course. We will have 18 and 9 hole tee times, beginning at 1:30, with Best Ball play.
New + experienced golfers = an afternoon of fun!
Picnic Social at Tim and Megan Valen's home to follow. Come to play, eat, or both! Brats provided
Questions? Talk with Tim Valen or Dawn Christenson.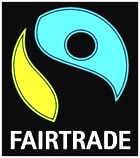 FAIR TRADE MARKET IS COMING
Saturday, October 4, 2014 8am—4pm
Sunday, October 5, 2014 9am—2pm
The 2014 Fair Trade Market will feature high quality hand-made crafts and foods from around the globe. First-time vendors this year include DZi, Asante, Partners for Just Trade, sewn items from Turkey and baskets from Tanzania. Returning favorites includes:Ten Thousand Villages, Blends for Life, Hmong Embroidery, Ganesh Himel Trade, Women of Hope, SERV International, MayaWorks, Kado Boutique, Equal Exchange coffee and tea, Divine Chocolates, Women's Bean Project and Baskets of Africa. This is an excellent time to complete some of your holiday shopping with unique one-of-a-kind gift..
No pricing markups are made; all proceeds returned to those producing the products and their representative organizations.
Adult Forum, September 21
During the 9:15 Coffee Hour, the Tanzania Mission Team will be presenting on their trip. Come and hear all of the highlights.