OSLC Events…All Are Welcome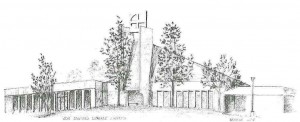 Looking into the Future
What: Light Brunch & Conversation
As we look to the future, we are looking to have a congregational conversation to see what different ideas all our members have. Two members of the Leadership Team will be at the Bagne's to take notes. At the end all comment/ideas will be complied and shared in the ECHOES with all members. Our hope is that a small group setting, in a home, will generate free-flowing discussion on the future. Every member's input is important and valued, please join us. Sign-up sheets are on the bulletin board next to the water fountain.
Where: Scott & Joyce Bagne's, 1405 21st Ave NE
Left out of the church parking lot onto Viola Rd. As you start down the hill make a left turn into Parkwood Hills. At the first intersection, turn right, take the first left and the next right (21st Ave) go about 3 blocks. We are on the right-hand side.
When: March16…please sign-up
Time: 9am—10:30am (Education Hour)
Join us each weekday morning starting March 6 though April 18 for a moment of prayer. We gather in the Sanctuary at 8am. It's a great way to start your day.
The Youth will once again be selling Easter plants to help adorn the church for Easter. Sargent's will once again be supplying the plants, the cost will be same as last year, $16.00 and the plant will be yours to take home after Easter.
The OSLC Youth would like to invite you to a brunch to kick-off Holy Week at OSLC.
Palm Sunday, April 13 Serving will begin at 9:15am in the Fellowship Hall.
A free-will offering will be taken and all money raised will be used towards the OLSC youth activities. Coffee & Rolls will still be offered after the Sunrise worship on Easter Morning.
MARK YOUR CALENDAR!