"Welcome one another, therefore, just as Christ has welcomed you, to the glory of God." Romans 15:7
We welcome new visitors and old friends, long-time Lutherans, Christians from every tradition, and people new to faith. To those who have no church home, want to follow Christ, have doubts, do not believe, you are welcome here. Regardless of age, color, culture, sexual orientation, gender identity, socioeconomic status, marital status, abilities or challenges, join us, you are welcome here.
You are welcome to worship, to celebrate and sorrow, to rejoice and recover. This is a place where lives are made new.
OSLC Events…All Are Welcome
NOON MEAL AT CHRIST UNITED
August 8, 2015
A few times each year OSLC prepares and serves the noon meal at Christ United Methodist for those in need in the area. There are 2 shifts available.
9:15—11:30am: prep
11:30am—1:00pm: serve & clean-up.
Several people are needed at each shift. You can sign up to help on the volunteer bulletin board located in the offices' hallway,or call the church office at 289-3021.
FLAT JESUS
Click the red PDF link below to get your copy of Flat Jesus
You can bring Jesus into the church to get laminated after coloring him.
SAVE THE DATE!
September 13 is this year's golf outing for Our Savior's, at Willow Creek Golf Course. We will have 9 hole tee times, beginning at 1:30, with Best Ball play.
Questions? Talk with Tim Valen or Dawn Christenson.
More details in the August ECHOES.
The church youth softball season is right around the corner.
Find your glove and join the team for spring training. We will do some throwing, fielding and hitting.
The first game of the season Wednesday, May 6th, at 7PM.
TEAM SCHEDULE
July 22—7:00pm
July 29—8:00pm
August 5—Playoffs
All games are played at Slatterly Park.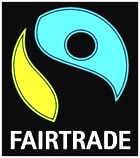 THE FAIR TRADE MARKET
IS COMING
Saturday, October 3, 2015 8am—4pm
Sunday, October 4, 2015 9am—2pm
The 2015 Fair Trade Market will feature high quality hand-made crafts and foods from around the world. With every purchase of Fair Trade products, you provide income, dignity, and hope to the artisans and their families. Literacy education, nutrition, health care, and the building of safe water wells become possible when families are able to sustain themselves and improve their communities.
No pricing markups are made by our team. All proceeds return to those producing the products and their representative organizations. This is an excellent time to complete your holiday shopping with unique one-of-a-kind gifts, while providing hope and a future for many women and families in underdeveloped nations.
First-time vendors this year include sustainability driven Mira and socially responsible Eternal Threads.
Returning favorites include: DZI, Asante, Earth Divas, Education & More, Ten Thousand Villages, Ganesh Himel Trading, Women of Hope, SERRV International, Kado Boutique, Equal Exchange coffee and tea, Divine Chocolates, Women's Bean Project, Baskets of Africa, and more.
COME EARLY FOR THE BEST SELECTION.
Credit cards are accepted!